Restarting a blog was never easy. To me, writing is like a gym routine, once you stop doing it, it will take one hell of a strength to pick up from where you left it. Currently I am in the process of re-arranging old posts and new posts. I decided to put all of my previous blog posts in this blog. It gonna take some time, so be patient. Some of you might have read it a thousand time and some of you may not even ever heard of me at all. Like I am a super star.
Well, it goes down to the initial days of writing blog where I would occasionally blog hopped, mostly friends and friends of friends and that was how it all started. Well of course back then being a rascal himself and also a rebel without a cause I would to describe my blog rated as "PG", enter at your own risk kinda type. I guess now, being a dad I shall be contented to use nice words here. No cursing okay! – Unless I can't help it which I just think I might.
I am adding old posts dating back to 2007, those were the days where I used to blog religiously.  A post a day and only took time off from it during weekend. I was thinking, geez .. I must've been a loner or something to have spent my life like that. But then again, it goes back to the word "passion", yes. The word passion describes how attached and in need your to do what you love to do. Interpreting into my won silly words I guess that pretty much sums it all.
Looking back at those posts, I was amazed myself. I think I am a serial ranter. I may not be the same person anymore maybe because I channeled  all that somewhere else. Or, is this what they call GROWING UP? It's like a civil war, really.
That's transition …
We were having this conversation the other day, between me and my "whatsapp" buddies. We talked about how our live changes after getting married and having children. It was a bit strange in the first place as usually when we talked it is either about work or bitch about our bosses or colleagues and etc. But that particular day, we talked about being a dad.
It is still normal I guess but it was awkward in a sense. Instead of asking where is the best place to hang out this weekend we talked about what is the best diapers in the market, we talked about what formula big to buy, how much?, how often?, how many boxes or tins we buy per month? and the list would go on and on. Funny isn't it? We talked about how our life changed after having babies.
"Once children comes in, everything changes. You will start to feel that it's okay if you don't eat but not your kids, it's okay if you're not comfortable but not your kids and most important thing is it is always not okay if you don't have enough money"
True enough, I do agree with the statement. Putting that precious little one needs above all. I bet all parents will feel the same at one point – good or bad. It's the inner instinct. No parents would let their child suffer and we would do anything to make his / her life better.
Does being a dad makes me a better person? I think, yes. Absolutely.
"You see, after become daddy your short fuse become lesser"
I LOLed to that statement, but I paused for a moment after. Hey, it did. I started to focus more on my work and bitch less about how poorly the management treats me (I feel that way, not 100% correct all the time).
I have been a weekend daddy for about 5 weeks now. It bothers me because I missed my wife and kid so much. The con is I would be able to focus on my work during weekdays and then look forward for weekend to come.
I came across an article on my facebook wall back a few months ago which I find very astonishingly true.
Why Good Employees Leave?
Why Good Employees Leave?
A study came up with this surprising finding: If you're losing good people, look to their immediate supervisor. More than any other single reason, he is the reason people stay and thrive in an organization. And he's the reason why they quit, taking their knowledge, experience and contacts with them. Often, straight to the competition.

"People leave managers not companies," write the authors Marcus Buckingham and Curt Coffman. "So much money has been thrown at the challenge of keeping good people – in the form of better pay, better perks and better training – when, in the end, turnover is mostly a manager issue."

If you have a turnover problem, look first to your managers and supervisors.

Beyond a point, an employee's primary need has less to do with money, and more to do with how he's treated and how valued he feels. Much of this depends directly on the immediate manager.

-David W. Richard
I couldn't have agreed more on this.
I came across quite a few of similar cases. Some people might tell you that they left because they got better offer, better job satisfaction, better prospects but somehow if you really look into that matter close enough, you might find out that the actual culprit is the immediate supervisor.
A few months back a friend of mine left the company and I would say that he was paid handsomely while he was here.  I asked him why he left, expecting an answer like "I need a new challenge", or "I have achieved what I wanted to achieved in this company", but instead he said "I couldn't work with my boss".
As I sat thinking about what he said, I realized that there are quite a number of people whom I know left their company just simply they couldn't work with their immediate supervisor anymore. I am not saying that the working condition was bad but it was good – the team was good, very good in fact and very supportive but their managers are simply unbearable to work with.
It became very apparent when they keep on saying things like – "I missed those days", "If only he/she is not there, I wouldn't have left". It shows that there are some love and hate relationship in there.
A lot of companies lose good people just because of this and it happened on a regular basis. Often, like tap water left running unattended.
I must admit that keeping up with good employee is not an easy task as well. It is sometimes not just about the money or even the workload that matters it is more to human connection I must say. This is where anger management, people management really kicks in. There are still a lot of things I feel that I need to learn especially when it comes to people management. First and foremost, I need to get myself checked in – manage myself well before I can start managing others and that, my friend is an endless journey.
One thing for sure, when I left my previous company I brought with me a note, something which I will adhere to for the rest of my life. I would not be like my boss. I would be better and that my friend is a real morale booster.
There's nothing better than a homemade burger. Everyone loves them, A moist, succulent beef patty twin it up with a juicy and tender piece of chicken patty – topped with a wholotta cheese, bacon and crispy lettuce on a soft round, toasted bun. Imagine all that put together in one, Kapow!
Now in Bintulu there's actually one place the lads have been talking about loud. They claimed to have the best home made burger in the whole Bintulu town. They are, Ahza Burger House.
Located at Sample Park, Jalan Tun Hussein Onn, basically just a few minutes drive from my house it is not that hard to locate. I have been staying here in this area for about 7 years to date and I have not set my foot into this place. On this special and superbly hungry day, I decided to drop by after work.
It was not that early so I reckon that I should take some sweet time hanging around taking pictures but I was wrong because a few moments later I saw a group of people coming to the place. I quickly approached the chef and made my order. There are a few choices of delicious and cheesy burgers and guess what? They have hot dogs too!
I decided to go with a twin mega mixed burger – a mixture of beef and chicken patty layered with 3 slices of cheese and served it with home made black pepper and jalapeno cheese sauce. Wow! Saying that alone made me salivate!
They are using Bega super slices which I thought was not bad considering the taste was so damn cheesy lah .. there is no other word that can describe the cheesiness of it.
I paid 12 bucks for it and walaaa …
Look at that! What a beauty. Come on, what are you waiting for, EAT!
Look at those meat, tender and juicy!
The store opened from Monday to Saturday, from 8.30pm-10.30pm and closed on Sunday. They only provide dine in and take-away service. They also accept order via facebook and mobile(019-8287177). I will sure be coming back for their monster hotdogs! Until then, Bye!
No. 82, Sample Park, Jalan Tun Hussein Onn, 97000 Bintulu
*Some of the photos were taken from the official facebook account of Ahza Burger House
I had been quite a journey for the past few years I must say. Let's see what did we missed since the last time I blogged on cibolution.com – I was working in KL, stayed for a couple of years, got back to Sarawak and land a job in Miri, stayed for two years and now I am back in my home town, Bintulu and had been here for the past year and a half.
On a more personal basis, in between those years I got myself a girlfriend which was then my fiance and now my wife. The transition involves me being evolved from a boyfriend and then a fiance, a husband and now a father. I got engaged, married and I got Nate.
Another transition that took place, not as important but I would regard that as a marvelous feat was being able to move from just an executive to senior executive and now, leading a group of people – which I thought would never have happened if i was an old me.
These are among those marvelous transitions I had made in my entire life. What does that tells me?
I am getting older. Yes, that's right. I am not freaking out, I am fine with it. I see a lot of those who are younger than me now looks a lot older. As it goes along, at this moment I kinda think that I look at things differently. I guess that's what they call growing up – It's like a civil war.
On the 17/04/2013, my beautiful wife; Lily gave birth to the a beautiful little baby boy, Nate. I was pretty excited, you're damn sure I am. How often do you get to be a father in your life? (of course not for those who had babies every year – kudos to you guys!). Now, comes the tricky part; you know this advert a while back when I was young from Johnson & Johnson baby bath. The song goes like;
"aku kini ibumu, serba tak kenal mulanya … apabila ku sentuh kulitmu, kau bergerak membalas. Lantas ku belai mesra, kau faham ertinya. Itulah belaian kasih sayang, pada sentuhan ku .."
I felt like, it is that moment – except that I am the father and not the mother.
To have somebody who is at first was like a stranger yet so cute and adorable. I can't really describe that feeling. It is a feeling beyond description but I can tell you, it felt good.
Isn't he cute? Isn't he lovely? That's my boy.
I thank God for HIS precious gift of love, I thank HIM for all the blessing – a beautiful wife and a lovely son that we named him Nathaniel – in Hebrew; Gift of God. My precious, I love you and I will always will.
Hugs & Kisses
Daddy
Yesterday we had a long 2 hours meeting after work. Initially it was supposed to be the monthly staff meeting but in the end my boss decided just to have a meeting for sales department. A few days ago, a few of the marketing officers had this meeting on how to improve processing time and to make full use of the resources that we have. I guess the outcome was quite pleasing in a way.
Currently we have 3 marketing officers and I'm one of them. So we are divided into 3 teams which is made of a marketing officer, an underwriter, customer support personnel and a sales support clerk – well, supposed to be that way but currently only one team was given a full set of cards and the another two teams, will be having bits and pieces of what's left in the office.
I was given an underwriter and a sales support clerk. There had been a reshuffling in the office whereby level 2 data entry clerk is not needed anymore and that responsibility will be placed upon the underwriter. Oh, and another thing – the underwriters will be call "Central Processing Executive" from now on.
Talking about underwriter, I used to think that underwriter is someone who writes will for the dead. I do not know why. Maybe because of the word "under". You know like "undertaker". *slaps*. but to tell you the truth, until now I could not find a word to describe what is an underwriter. I'd just say he is someone who writes recommendation for people. *grins*
In the beginning of my employment I was told that I would be heading back to Bintulu but before that I would be station in Miri for some time. Initially it was supposed to be this month but until now there is no news about it. To be honest I was quite scared because my target is quite high and there are 3 marketing people in this branch and we all are aware that the market in Miri is just about enough for the three of us.
I hope everything will turn out right. I thank God that I have 2 very experienced staffs under my team. I guess, I couldn't wait for the management to decide on my status. The time is now, the fight is on. Bring it!
"How do you maintain a long distance relationship?"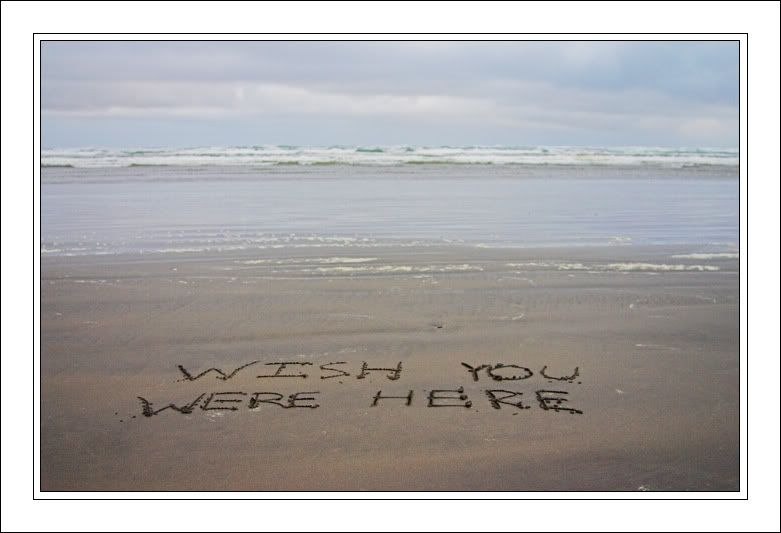 For a moment I was stunned. I would've never imagined being asked that question. I paused and said;
"I do not know how, really. But I guess giving in and being able to tolerate with whatever comes along the way does help"
Anyone who's ever been in a long-distance relationship can certainly tell you how hard it can be to make a long-distance relationship work but not all will say that they perfectly know how did they make it work.
I do not believe that anybody like or intends to end up in a long-distance relationship, but sometimes it just happens. No one chooses to be in a long distance relationship, often at times they choose you. Along the way you might hear or met people that does not believe in a long distance relationship at all.
Distance between two hearts is not an obstacle; sometimes you like to think that it is true but there are some times that you might not. Emotionally some times it does hurt. It hurts because you can't be there if you're special someone needs you the most, you can't be the crying shoulder, you can't be there for whatever reason that is there when needed – it really hurts.
Some might say that you need a lot of faith in each other, yes I do agree but that is my dear friend, sometimes ; easier said than done. Even if you're not in one you sometimes find that it is quite difficult to do, what more to say in a long distance relationship?
Dealing with conflicts and when differences in opinions surface is quite a tough situation to handle. It's difficult to express yourself clearly on the phone without having to touch, to look that person in the eye and not being able to use your body language at one time. Sometimes, conflicts will be left unattended. Sad, but true.
But a few things I learn along the way is developing understanding, the word sacrifice, give more and expect less – does make a different. Although it's not easy but it's a thing that I myself personally want to do, sincerely. It was not always a smooth ride, sometimes there will be some rough patches somewhere but the experiences does matter. It somehow make me stronger and a better person.
And for that reason, I would like to wish my one and only, the love of my life, my dearest baby a happy birthday!
Distance is not the hardest part, it is having to listen to the people who swear it won't work!
Every night I pray on bended knees that you will always be my everything. I am glad to have you in my life.
*Hugs and kisses*
Last Saturday, after a full set of breakfast, Daniel, Mary and we decided to indulge ourselves in some fresh mouthwatering desserts. Mary suggested that we all go for Dessert's Bar in Mont Kiara, a place quite new for me as I always do not have a thick wallet to go and dine or even go to that area. It's like the Beverly Hills of Kuala Lumpur.
Located in the heart of one of the most expensive sites in KL, Dessert's Bar offers a wide range of desserts from smoothies, sorbet, cheesecakes and some small stuffs just to fill that vacant spots in your tummy after a heavy loaded lunch or breakfast.
Yummy cheesecakes!
The area is quite a comfy place, not so much people during the day but according to Mary, the place will be a little bit crowded at night. But even so, you will still enjoy that nice ambiance.
Grapes cheesecake!
I like this shot. I saw Daniel took this pic and so I try my best shot
*hearts* it
I had a glass of passion grape smoothie and a cup of Crème brûlée while Daniel and Mary had blueberry vanilla smoothie and honey lemon respectively. One thing I do not really like about the Crème brûlée was the caramel was not crispy enough. I've had better ones in Finnegan's before but the atmosphere of the place compensate all that.
I enjoyed my time at the place. I like the atmosphere, very relaxing. This is the place where we say goodbye. Thanks guys!
Melaka is pretty much dead during the weekdays. Not in a bad way of course. The shops around the area where we were staying will start to close at about 5:30 PM so, you wanna have some decent meals at night, you got to be pretty sure of places you want to go.
There is this shop at the end of Lorong Hang Jebat, which is just a walking distance from River View Guest House which sells very good oh-chien (oyster ommelette). This place was recommended by Mani actually and she told us to try the pork yam ring. It was only after we had a dose of nice sotong kangkung and sea food rebus nearby Madam Kings that we decided to stop by.
We ordered oh-chien, a plate of vege cooked with garlic and oyster sauce and last but not least, the pork yam ring.The Oh-Chien, fried with plump, juicy tiny oysters was delicious Most of the food here are cooked with lard and you can sense the presence of lard so heavily in all of the dishes. This generous amount of Oh-Chien is only RM 5
The "vege" Also cooked with lard, garlic and juicy oyster sauce. This is really good stuff.
Now, when I ordered Yam Ring, I actually did not know what I was ordering until it came and then I thought :
"Wait a minute, I had these before. Just that I can't really remember the name"
The serving was very filling. The dinner costs us at about RM 20 ++ if I'm not mistaken I can't really recall but it was nice. Considering the food was for two, I think the price was quite reasonable and please do not compare with prices of food in Sarawak, of course back home is cheaper – especially Sibu and Bintulu.
Restoran Sin Yin Hoe
No 135 Lorong Hang Jebat
75200 Melaka